Dec 7, 2020
Spread Christmas Cheer. Listen and Share Christmas music from Celtic musicians. Subscribe at CelticChristmasPodcast.com.
Celtic Christmas music from: Runa, Stephanie Claussen, David Pedrick, Matt & Shannon Heaton, Steel Clover, Mark O'Connor, Marc Gunn, deCeadaoin, Andrew D. Huber, The Rogues, Sheri O'Meara, Abbots Cross, Reilly, Screaming Orphans, Prydein, The Jig Is Up!
This podcast is brought to you by the generosity of our Christmas Patrons. Sign up on Patreon to bring more episodes to your ears every November and December leading up to Christmas.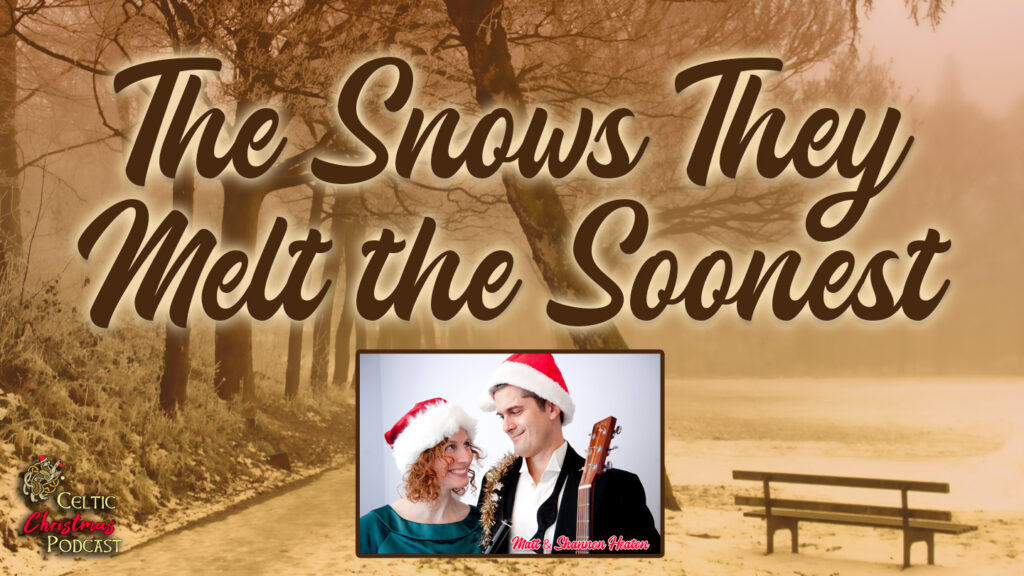 YOUR CELTIC CHRISTMAS MUSIC THIS WEEK
0:01 - "The Snows they melt the Soonest / Wondrous Love" by Runa from The Tide of Winter
4:12 - CHRISTMAS WELCOME - Welcome to the Celtic Christmas Podcast. My name is Marc Gunn. I am a Celtic musician and host also of the Irish & Celtic Music Podcast. My goal is to introduce you to Celtic musicians who are making and sharing Christmas music.
4:45 - "Willie Take Your Little Drum / Il Est Né, Le Divin Enfant" by Stephanie Claussen from Light so Brilliant: Carols and Tunes for Christmas
8:50 - "Gower Wassail" by David Pedrick from Wintertide EP
12:12 - "Carol of the Birds" by Matt & Shannon Heaton from Fine Winter's Night
16:33 - "Snowflakes" by Steel Clover from Season of Love
18:36 - "Cherry Tree Carol" by Mark O'Connor from Appalachian Christmas
22:09 - "Jingle Bells" by Marc Gunn from Celtic Christmas Greetings
24:56 - GIVING THANKS
** The Celtic Christmas Podcast is now supported by generous people just like you. Your kind pledge of as little as $2 per episode pays for the production and promotion of the podcast, as well as my time in creating it. It allows us to share Christmas Cheer through Celtic culture and music. Bring the gift of Christmas to your ears this year, make a pledge at patreon.com/celticchristmas.
CELTIC CHRISTMAS NEWS
** If you enjoy this podcast, you might also enjoy our Joyful Celtic Christmas Music playlist on Spotify. Follow the link in the show notes.
** Want more Celtic Christmas music? I have a webpage dedicated to it with playlists, Christmas albums, videos and more.
26:01 - "A Jig for Christmas/Merry Christmas" by deCeadaoin from unreleased album
29:36 - "Soft Silver Sound" by Andrew D. Huber from Lights & Snow, Vol. II
33:11 - "God Rest Ye Merry Gentlemen" by The Rogues from Hellbound Sleigh
34:28 - "Lambs on the Green Hills" by Sheri O'Meara from Christmas Light
36:52 - "Silent Night/La Valse Des Jeunes Filles" by Abbots Cross from Christmas Visions
40:21 - "We Three Kings of Orient Are by Reilly from Kick Ass Celtic Christmas
45:03 - "Song We Used to Sing" by Screaming Orphans from a new Christmas single
48:25 - "Merry Xmas Everybody" by Prydein from Single
52:56 - NOLLAIG SHONA DAOIBH - If you enjoyed this show, please LIKE and SHARE this episode. If you found a song you loved in this show, I list the show times and URLs for each artist in the notes. Follow the link in the shownotes to support the artists who support this podcast. Buy their music and merch, subscribe to their newsletters, and tell a friend about the great music you found.
Finally, subscribe to the Celtic Music Magazine. This is the official newsletter of the Celtic Christmas Podcast and the Irish & Celtic Music Podcast. It is 100% free to subscribe, and every week, you'll get an inside look into the latest Celtic podcast news. Sign up today, and you can download 34 Celtic MP3s for FREE!
54:40 - "At Last I'm Ready for Christmas" by The Jig Is Up! from A Penny for the Wren
The Celtic Christmas Podcast was edited by Mitchell Petersen with Graphics by Miranda Nelson Designs. The show was produced by Marc Gunn, The Celtfather. To subscribe, go to Apple Podcasts or to our website where you can become a Patron of the Podcast for as little as $2 per episode. Promote Celtic culture through Christmas music at CelticChristmasPodcast.com. Nollaig Shona Daoibh!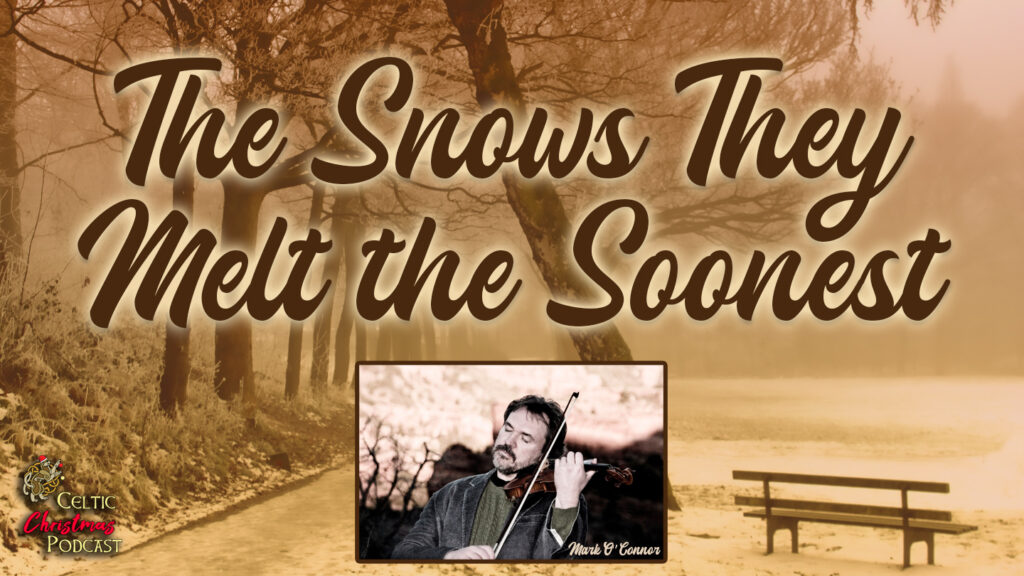 #celticchristmas #celticchristmasmusic #snowstheymeltthesoonest